After a few difficult and underwhelming seasons in recent years, Arsenal now look like they are getting back on track under Mikel Arteta.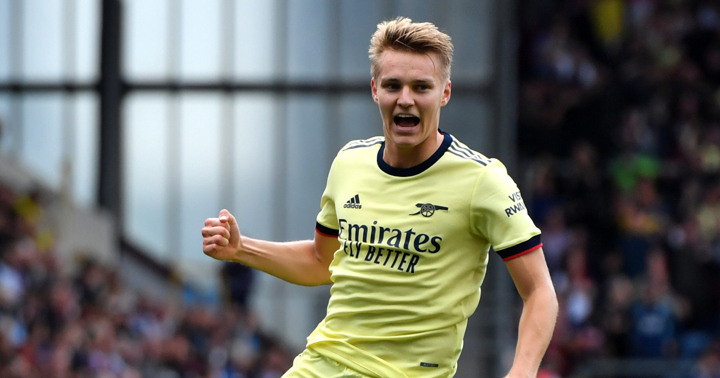 Arsenal, who haven't finished in the Champions League places since 2015-16, appointed Arteta as Unai Emery's successor in December 2019.
While Arteta did win the FA Cup in 2020, he also led Arsenal to successive eighth-place finishes in his first two seasons in charge of the club.
The Gunners then lost their opening three Premier League games in 2021-22 and Arteta was heavily criticised by fans and pundits.
But Arsenal's owners kept faith in the Spaniard and have since seen the team turn things around and produce some brilliant performances.
"There are still a lot of things we need to get much better at and to improve but I think the team is going in the right direction, that is the feeling that I have," Arteta said earlier this season.
We've compared Arsenal's record after 28 Premier League games in 2021-22 to their corresponding stats in 2020-21.
As the stats show, Arsenal are averaging more points per game this season and have risen from 10th to fourth in the Premier League table.
Their win rate after 28 games in 2021-22 is 17.9% higher than it was after 28 games last season and they are also losing fewer games.
The Gunners didn't sign any forwards last summer and recently lost Pierre-Emerick Aubmeyang but are actually averaging more goals per game this campaign.
Despite keeping more clean sheets in 2021-22, they have surprisingly conceded more goals than they did at this stage last season.
2021-22
Games: 28
Won: 17
Drawn: 3
Lost: 8
Goals for: 44
Goals against: 31
Clean sheets: 13
Points per game: 1.92
Win rate: 60.7%
Loss rate: 28.5%
Goals per game: 1.57
Goals against per game: 1.1
League position: 4th
2020-21
Games: 28
Won: 12
Drawn: 5
Lost: 11
Goals for: 37
Goals against: 29
Clean sheets: 8
Points per game: 1.46
Win rate: 42.8%
Loss rate: 39.2%
Goals per game: 1.32
Goals against per game: 1.03
League position: 10th